Resources for People Who Want to Live Abundantly
Free E-Book!
Get a free copy of The 22 Most Important Things when you become a member!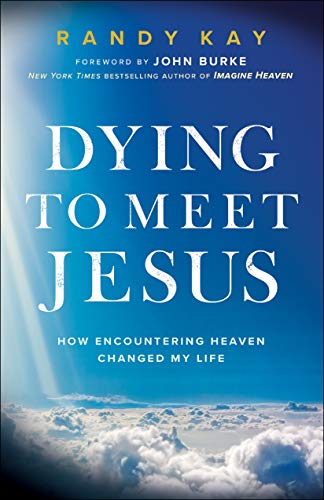 Dying to Meet Jesus
Where is God when my suffering seems never-ending? Can I really find joy in this fallen world? This powerful book confronts these questions with stories of the author's near-death experience, a daughter's suicide attempt, mental illness, and numerous other gripping stories that demonstrate not only that God is present when we need him, but that through our trials we can find true intimacy with him.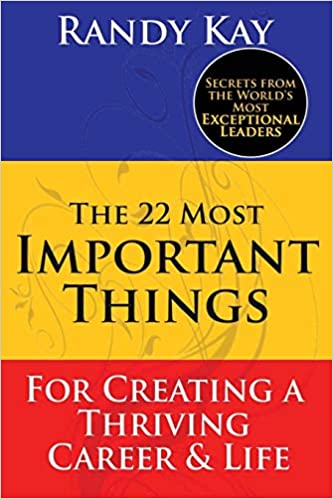 The 22 Most Important Things: For Creating a Thriving Career & Life
Knowing how to thrive in today's world is our greatest challenge.  The 22 Most Important Things draws from years of research to show you how to thrive personally and professionally using the collective brainpower of many of today's thought leaders, including author Randy Kay, who has trained over 500,000 thriving leaders having been a Fortune 100 executive, CEO of four companies, philanthropist, and leader of two dynamic strategic and human development firms.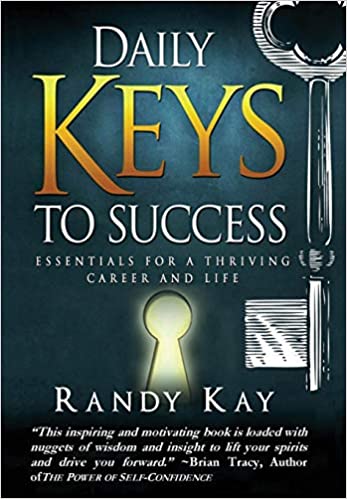 Daily Keys to Success
Daily Keys to Success is an inexhaustible reservoir of insights and teachings that will challenge you to devote your attention to new ways of thriving – right now. It could be new skills, or it could be the first step toward an exciting adventure that follows your dreams, or it could be a unique learning experience, one that fills you with fresh awareness and excitement. Daily Keys to Success is arranged by calendar day for daily growth. It brings you a wealth of fresh, diverse, and captivating developmental material and insights. You'll find: – Topics of interest for any individual from professionals desiring to grow their career to people wanting to improve their life skills and overall satisfaction. – Inspiring, real-life stories and proven principles that illuminate important ideas and offer practical applications to make your life the best it can be. – Thought-provoking concepts and corresponding quotations from notable individuals in every sphere of life.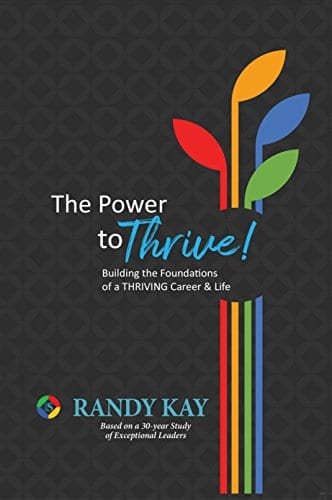 The Power to Thrive
Imagine how it would feel to thrive in all areas of your life. What if you could develop a thriving mindset? How proud would you feel if you could exhibit the same skills practiced by the most admired people in the world? In this book, you'll discover the four essential foundations of people who thrive, and you'll learn how to develop the corresponding skills to strengthen these foundations to the utmost. You'll learn how to thrive and make a big impact—not in a superficial way or just for its own sake—but for what matters most to you and to the most valuable people in your life and work.
Revelations From Heaven
What was it like to be face to face with Jesus?
What does Heaven look like?
And what did Randy Kay learn from his afterlife encounter?
 
As a human development researcher, medical advisor, and director of clinical support, Randy Kay was not given to fantastical ideas about the spirit realm or embellished "divine encounters."
But after clinically dying in the hospital, Randy Kay had a life-changing afterlife experience with Jesus in Heaven.
 
In his first book, Dying to Meet Jesus, Randy shared this experience, but not the supernatural insights and profound discoveries he received. Now, Randy senses a timely assignment from the Holy Spirit to answer the question so many readers have asked: what did you learn while you were in Heaven?
 
In Revelations from Heaven, Randy leads you into a heavenly encounter of your own, revealing 31 revelations that God is unveiling to you. These insights include…
 
Emboldened Prayer:

 

A biblical perspective on encounters in Heaven and how they embolden our prayer lives.
Conversations with Jesus:

 

Insights that were exchanged while Randy communicated with Jesus in Heaven.
Angelic and Demonic Activity:

 

How there is a very real, invisible realm battling over the souls of humanity.
Race and Ethnicity in Heaven:

 

In eternity, how do people see one another and how does God see them?
The Sights, Sounds, and Senses of Heaven:

 

In Heaven, the five senses are enhanced and there are new senses that earthly language cannot explain.
Heaven's Perspective on Sadness and Grief:

 

How tears are kept and collected in bottles.
The Difference Between "Paradise" and Heaven:

 

When a believer dies, where do they

 

really

 

go?
 
Take hold of the amazing truths that Heaven has released through Randy's incredible experience, and see for yourself the powerful life-change that can accompany Revelations from Heaven